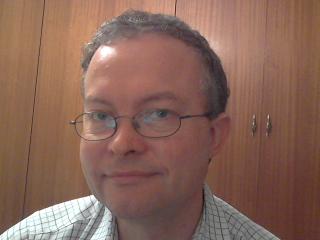 The greatest thrill for all parents is to see our children thrive by doing work that drives them. Elizabeth, one of my daughters, is studying for a degree in Geography. She is not as passionate about mountains and rivers as she is about people. Human geography is Elizabeth's beat and she has given up some of her time at university to a cause which I would like to bring to the attention of my blog readers.
Hidden Voices is made up of a group of talented young people helping to let us all know about the plight of climate refugees and give a voice to those who have been displaced.
We can all show our support by signing their petition but before I ask you to do that, here is what the Hidden Voices group are saying:
"With ongoing conflicts occurring across the world, it comes as no surprise that the current refugee situation is key issue. However, whilst most people would associate refugees as being from a country torn apart by politics, there has been a clear rise in the number of 'climate refugees'.
According to the National Geographic, climate refugees 'are people who must leave their homes and communities because of the effects of climate change and global warming', as the effects of climate change compromise their livelihoods. In countries such as Chad, drought and water shortages have resulted in famines. On the other hand, rising sea levels and subsequent flooding have become a serious threat to the Maldives.
On average, 27 million people are displaced by climate and weather-related disasters each year – that's more than the whole of Australia's population. Stated by the Environmental Justice Foundation, one person was displaced by climate-related disasters every second in 2012 alone. The significance is that this figure was roughly three times the number of refugees fleeing war or persecution.
However, even with these staggering figures, climate refugees are not officially recognised. Unlike the 'traditional' concept of refugees fleeing from persecution and conflict, those fleeing from climate-related disasters are not protected under international law and therefore lack rights and vital assistance.
We are petitioning for the British Government to give these hidden voices a platform to be heard and recognised. Due to lack of awareness, official UN recognition of climate refugees is impossible without a major player such as the UK lobbying for change. By signing this petition, you are helping us get one step closer to giving climate refugees the support they urgently need!"
The United Nations, through the High Commissioner for Refugees (UNHCR), pledges to better protect and assist people displaced by disaster.
More about this can be read here:
http://www.unhcr.org/uk/news/latest/2016/5/574843f34/unhcr-pledges-better-protect-assist-people-displaced-disaster.html
However, as the report explains, according to the UNHCR:
"Many of those who are displaced across borders as a result of climate change may not meet the refugee definition. Nevertheless, they are in need of protection and assistance."
So, there we have it. The UN recognises the problem and have stated climate refugees need protection. They appreciate the strong leadership shown by Switzerland and Norway in the Nansen Initiative, and by Germany and Bangladesh in the Platform on Disaster Displacement. But are they moving quickly enough?
Not according to Elizabeth and her colleagues behind the Hidden Voices campaign. They are lobbying for the refugees' plight to be given a voice and a platform. A global power, such as the UK, can make the case for change at the UN.
As I sit here writing this, I am thinking about the power of social media and about the possibility of worldwide, gathering 270000 signatures.
270 000 is a lot of signatures. But wait, it's only 1% of the number of people displaced by climate change each year.
27 million people is a staggering number. Just think, 27 million people. That's a number greater than the population of Australia displaced by climate change each year.
All these people require is for their voices to be heard on the global stage. Once their voices are heard, they will start receiving the support and assistance they urgently need.
Here's the link to the Hidden Voices petition again:
https://www.change.org/p/uk-parliament-give-climate-refugees-the-recognition-that-they-urgently-require
Thank you for your support and thank you for reading.
Best wishes,
Richard