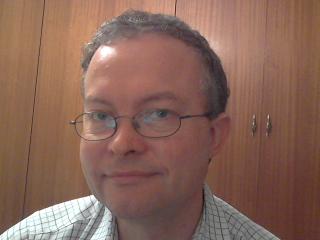 Those of you who have already visited the New Era website ( www.newerafi.co.uk ) will probably have found out that I'm a fan of the occasional quote or two from those wiser than me.
I've collected over 140 over the past few years and they get posted randomly on the site by a clever plugin or widget ingeniously designed by the folks at WordPress.
Here are 20 of my favourites:
The secret of success is to do the common things uncommonly well – John D. Rockefeller

Logic will get you from A to B. Imagination will take you everywhere – Albert Einstein

What lies behind us and what lies before us are tiny matters compared to what lies within us – Ralph Waldo Emerson

Sometimes you need to ease off in order to go faster – Jackie Stewart

The mind is like a parachute – it works best when it is open – David Molden and Pat Hutchinson

I used to take on trust a man's deeds after having listened to his words. Now, having listened to a man's words, I go on to observe his deeds – Confucius

Reasonable men adapt themselves to the world. Unreasonable men adapt the world to themselves. That's why all progress depends on unreasonable men – George Bernard Shaw

People are grateful when you make a difference in their lives. That is the essence of any successful business – Stelios Haji-Ioannou

Keep away from people who try to belittle your ambitions. Small people always do that but the really great make you feel that; you too, can become great – Mark Twain

Industry is the enemy of melancholy – William Buckley

To know that you do not know is the best. To pretend to know when you do not know is a disease – Lao Tzu

The greatest pleasure in life is doing what other people say you cannot do – Walter Bagehot

If you have enemies: good. It means you have stood up for something in your life – Winston Churchill

Employ your time in improving yourself by other men's writings so that you shall gain easily from what others laboured hard for – Socrates

When you find yourself on the side of the majority, it is time to pause and reflect – Mark Twain

I can't give you a surefire formula for success but I can give you a formula for failure: try to please everybody all the time – Herbert Bayard Swope

Tough times don't last, tough people do – Robert H. Schuller

The true secret of happiness lies in taking a genuine interest in all the details of daily life – William Morris

People who say it cannot be done should not interrupt those who are doing it – George Bernard Shaw

Great minds discuss ideas; average minds discuss events; small minds discuss people – Eleanor Roosevelt
 Which quotes have inspired you? I'd love to find out.
 Thank you for reading.
 Kindest regards,
 Richard