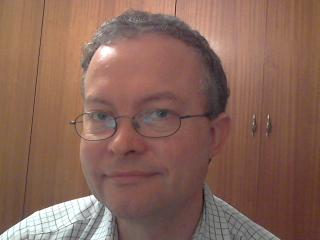 In my travels I have met many accountants, lawyers and financial planners who can put a structure in place to financially support individuals and their loved ones through all stages of their lives; including that part which represents their "longest holiday."
However, it's also important to have a sense of what life looks and feels like in retirement.
Just recently I met Pradip Mistry, a man who helps individuals deal with their fears of letting go of their working lives so they can live fulfilling lives in retirement. In a nutshell, Pradip helps the individual. I was fascinated by this and the process Pradip follows to help his clients.
Quite often the process involves taking clients back to their childhood and their childhood interests!
In the words of one of Pradip's clients:
"If someone is stuck with the direction to take in their life, Pradip helps them out. Through his support and encouragement, I've become clearer in my thoughts. Having his objective, sensitive assessment of my path has been wonderful. I look forward to working with him more."
Pradip works with his clients individually, to support them and help:
Design their life after work.
Make their transition into retirement.
Assist them onto a path of self-discovery.
Retirement used to be pre-defined. This is no longer the case. Retirement is now a transition and offers up opportunities to all retirees to leave a legacy.
Pradip does not focus on the financial aspects of retirement at all. He offers realistic, practical- based support and encouragement that focuses on the emotional and lifestyle rebalancing aspects of retirement planning.
Many of Pradip's clients experience a fear of letting go of the routine within their business or workplace. They have a strong attachment to their roles. Pradip approaches these issues with sensitivity and empathy. He challenges his clients' beliefs to give them time and space to reflect. He leads them to open their minds to new ideas and opportunities or revisit past experiences and interests.
A conversation with Pradip will:
Guide a client away from making the top 3 mistakes made by many retirees. Why not learn from the mistakes made by others?
Equip a client with knowledge of the 5 key steps to building a fulfilling, purposeful and bright life in retirement.
If you know of anyone you feel would benefit from Pradip's help; whether they are a friend, colleague, business associate or family member based here in the UK or internationally, please feel free to drop me an email via the link at the bottom of the New Era blog page.
Thank you for reading.
Best wishes,
Richard