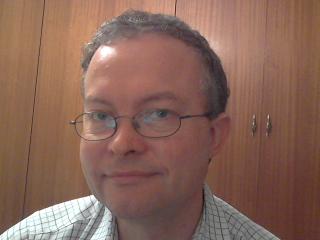 According to a study by property company Retirement Move, the older generation have a fund of wisdom that can help us all live a more successful and happier life.
The golden rules are an upbeat reminder of how important it is to keep perspective and appreciate things we might be taking for granted. The list is a good reminder of what to prioritise so we don't have any regrets.
Here are those 50 important rules:
Manners cost nothing

Treat others as you wish to be treated

Family comes first

Two wrongs don't make a right

Treasure friendship

Save for a rainy day

Don't judge a book by its cover

Actions speak louder than words

As one door closes, another door opens

Laugh as often and as much as possible

All that glitters is not gold

Stay honest and keep your integrity

Keep an open mind

Never be afraid to make mistakes

You don't know what you've got until it's gone

Look after the pennies, the pounds will look after themselves

Only worry about things you can control

It's what's on the inside that counts

Never be afraid to shed a tear

Always have a smile on your face

Out of debt, out of danger

Don't speak with your mouth full

Listen before you speak

Try to see the good in everybody

The best things in life are free

Practice makes perfect

There is light at the end of every tunnel

Make time for your favourite things

Beauty is in the eye of the beholder

It's not what you know, it's who you know

Love unconditionally

Seize the day

You have to be cruel to be kind

If you don't believe in yourself, how can you expect others to

Forgive others so that you may be forgiven

Always go with your gut instinct

Live every day as if it's your last

Be somebody's reason to smile

Don't burn your bridges

Time is a great healer

You only regret what you didn't do

Never let your fears get in the way

Don't count the days, make the days count

Strive for the best

Put your best foot forward

A picture paints a thousand words

The early bird catches the worm

Keep your head up and your heart strong

Keep your friends close but your enemies closer

If we all threw our problems in a pile and saw everyone else's, we'd grab ours' back.
Good luck and enjoy!
Thank you for reading. Until the next time.
Best wishes,
Richard