The Persuasive Approach Letter or Email
Little sticks of dynamite designed to engage with potential clients.
Overview
A) The planning stage……
Gain an understanding of how you (the expert) works:
Identify your target market.
Confirm the service you are offering.
Understand your unique or unusual selling proposition.
Design an approach letter or email to engage with prospective clients.
B) The doing stage……
Mail a new list of prospective clients each week.
Follow up introductory letters or emails by phone.
C) The result………
Activity builds up over time.
The system generates a regular flow of appointments.
Key Points
A tailored letter or email is created for your campaign.
Letters are sent under your letterhead. Emails can be sent using the NEFI email address.
Your target audience is identified at the outset.
Approaches are designed to leave a positive impression with your new potential clients.
Readers have something tangible to study.
The reader can make an informed choice.
Each letter or email is followed up by phone.
The call is made to answer any queries and seek engagement with you.
Once the go-ahead is given a meeting is arranged.
Each campaign is a long-term business development project.
Next Step
Let's meet up and talk things through over a coffee to see how we can work together.
Help With a Decaying Marketing List
Stop the decay – do not delay!
Overview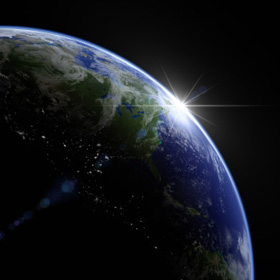 Are you sitting on a marketing list wondering what to do with it?
It does not matter whether it is a list gathered from a promotion, event or exhibition. It also does not matter whether it was a list rented from a broker or other data provider.
The simple truth is: a marketing list decays at up to 20% per annum. That is to say, each year up to a fifth of the people and companies on your list will have either moved on, changed address or simply disappeared.
Are we right in suggesting you know it will be a good idea to make use of it but you just do not have the time?
Allow us to take care of things for you.
Together we can decide on how best to promote what you do to a selection of new potential buyers. Choose between an email, mailshot or telephone campaign.
How does a combination of all three sound?
Key Points
Evaluate your list.
Identify who will be approached.
Decide on the type of approach.
Either write, email or call. Mix things up.
Build your business pipeline.
Keep testing the results.
Add more names to the list. Contact everyone in rotation.
Turn a decaying list into a rejuvenated list!
Next Step
Let's meet up and talk things through over a coffee to see how we can work together.
Stay in Touch With Existing Clients
Keep in contact with those loyal to you.
Overview
Do you regularly send newsletters, promotions or other updates to your current clients?
If you do, are your clients called to see which topics covered in your communications interest them the most?
For little extra cost, there might be a pipeline of new business waiting to be tapped into.
Key Points
Phone clients within a week of your message.
Check to see whether your message has arrived.
Ask whether the client has had an opportunity to read it.
Pick out some of the main points.
Identify which areas are of particular interest.
Would your client like to discuss these further?
Arrange a meeting or phone call with your team.
Regular contact brings forward buying decisions.
Next Step
Let's meet up and talk things through over a coffee to see how we can work together.